in WHF
Last week, more than 12,000 healthcare professionals, researchers and health advocates joined us in Rio de Janeiro for the 2022 World Congress of Cardiology, which was held in conjunction with the 77th Brazilian Congress of Cardiology. This historic event brought together some of the biggest names in cardiology for three days of lectures, panel discussions and networking opportunities, highlighting the urgent need to address cardiovascular disease and reduce its burden on populations in Latin America and around the world.
We would like to thank everyone who participated, both in person and online, and give a special thank you to our partners the Brazilian Society of Cardiology, whose efforts helped make this one of the biggest medical events ever held in the region.
All sessions will soon be available on demand via our online streaming platform.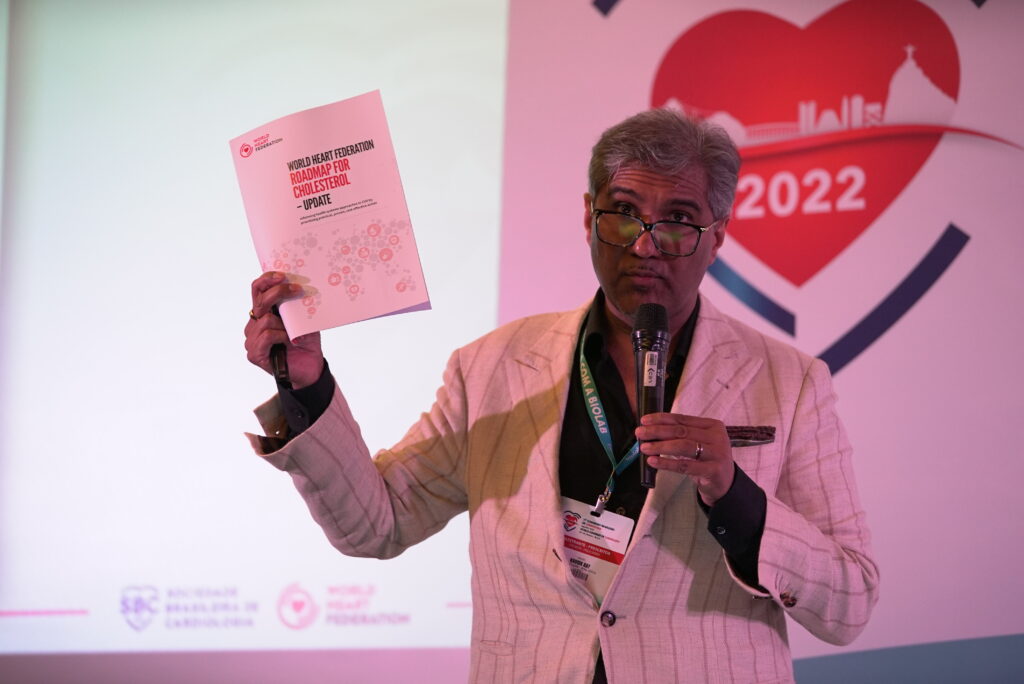 On Friday, we launched our new Roadmap for Cholesterol – an essential guiding document for healthcare professionals, health authorities and policymakers who are working to reduce the burden of high cholesterol in their communities.
High cholesterol is a major a risk factor for cardiovascular disease. If left untreated, it can lead to atherosclerotic cardiovascular disease, which is responsible for 85% of the 18.6 million CVD-related deaths worldwide every year. Our Roadmap provides evidence-informed guidance on priority interventions for high cholesterol that can be adapted to local contexts, identifying potential roadblocks to the prevention and management of high cholesterol and offering evidence-informed solutions to overcome them.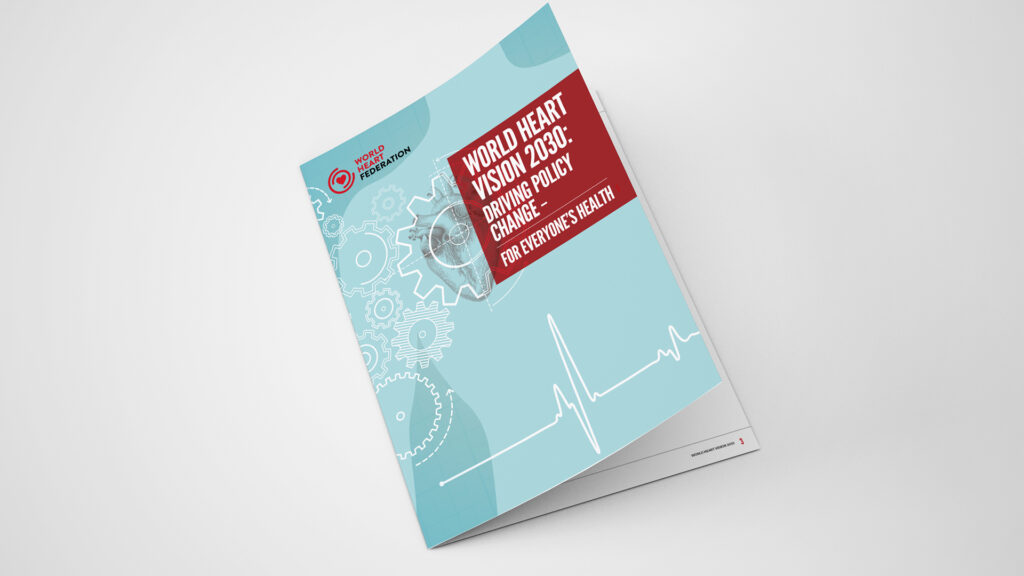 At the Opening Ceremony on Thursday, WHF President Prof Fausto Pinto presented our World Heart Vision 2030: Driving Policy Change, which delineates steps towards a better future through equity, timely knowledge implementation, application of innovation and technology and heart-healthy climate policies. Our Vision emphasises the multisectoral approach crucial to successfully addressing CVD and calls on all stakeholders to take action.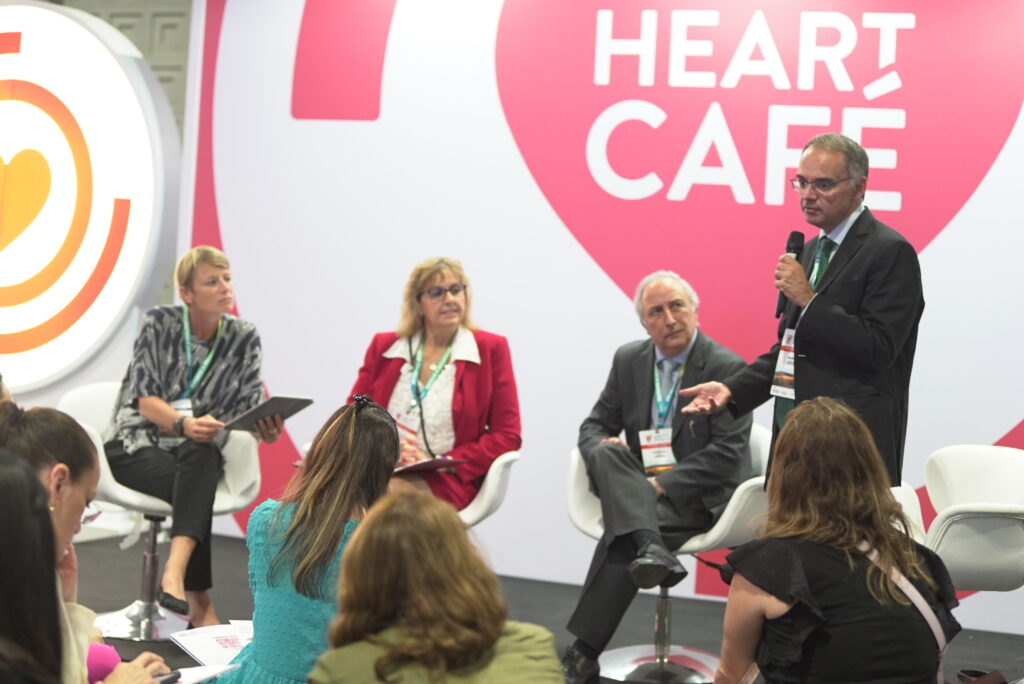 WHF hosted four Heart Café panel discussions over the duration of the Congress on topics related to Chagas disease, heart failure, cholesterol, and obesity. Among the expert panelists were policymakers, healthcare professionals, people living with CVD, scientists and advocates who engaged in informal but lively discussions centred around exchanging ideas to address the challenges related to the sessions' focus areas.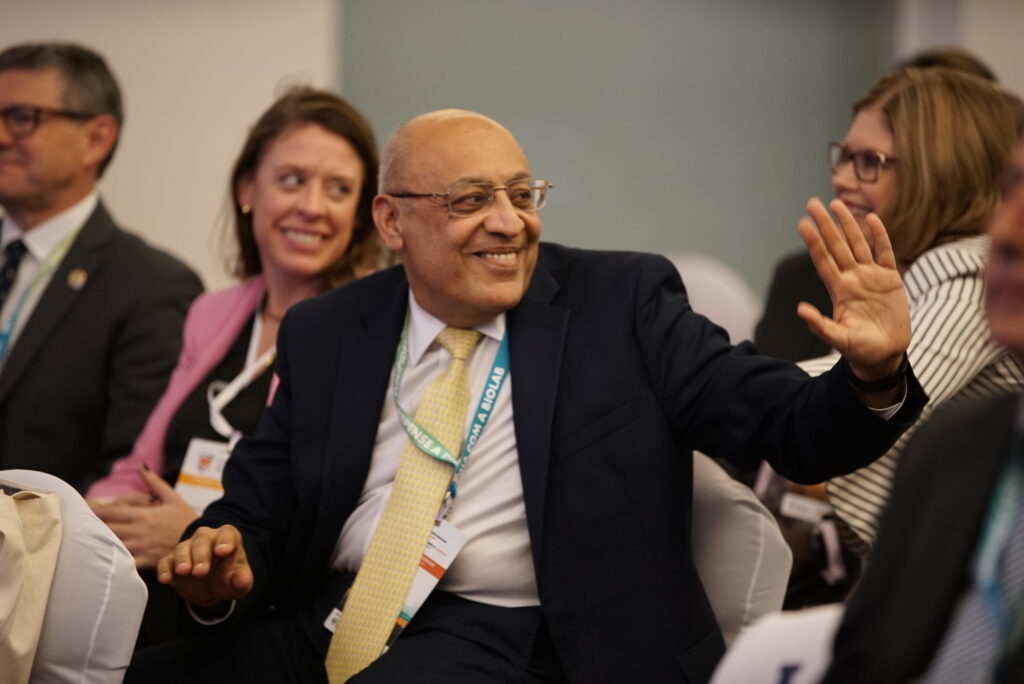 On Friday, we were thrilled to welcome the newly-elected WHF Board 2023-24, including President-Elect Jagat Narula and Vice President-Elect Amam Mbakwem.
We would like to thank all the nominees for your commitment and support, and look forward to continuing to work together towards our common goal of cardiovascular health for everyone.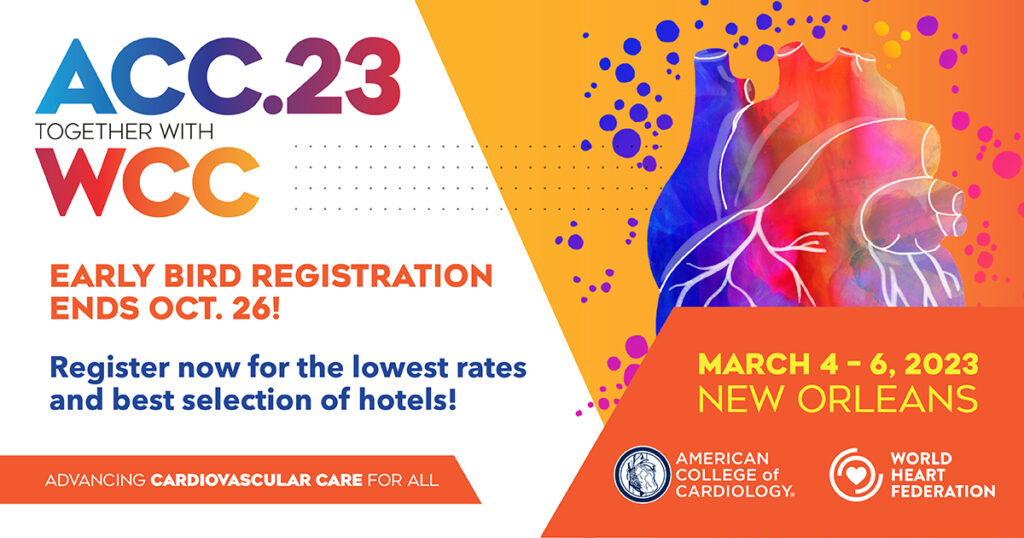 Next year's World Congress of Cardiology will take place in New Orleans on 4-6 March 2023 in partnership with the American College of Cardiology.
Make sure you register by 26 October to take advantage of the best rates. We look forward to seeing you there!